Door County Forgeworks is nestled in beautiful Door County, Wisconsin a few miles west of Sturgeon Bay.
The shop is owned and operated by Richard Furrer as a one man general blacksmith shop crafting metalwork from iron as well as bronze, aluminum, stainless steel and titanium.
In addition to architectural work such as gates and railings Richard also forges hand made knives and swords, many from steel he smelts himself from raw ore and other materials. These pieces of cutlery are forged from bloomery steel and wootz crucible steel as well as pattern-welded steel (some call this Damascus Steel) and accented with mokume and other materials also made in the shop.


Classes may be available on your next trip to Door County...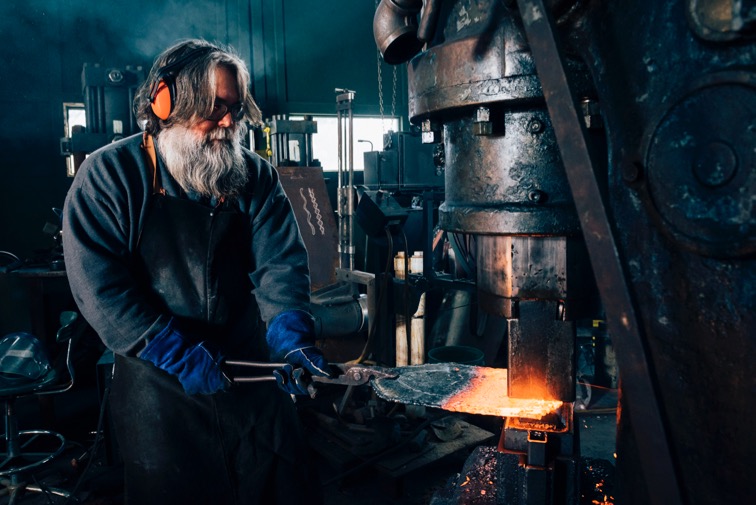 Mike Tittel Photography